Starting as a Nashville-based teenage country singer over 10 years ago, Taylor Swift grew up to be one of the most famous and highest-paid pop stars of recent times. Taylor's net worth in 2017 was estimated to be around 280 million dollars, and at only 28, she manages an empire with hundreds of staff members, millions of fans and revenues off the chart. Surely, we can all learn a thing or two from her.
You might not be a big fan of her music (although I know that Shake it off is one of your secret guilty pleasures), but there is one thing you should know about her: Taylor Swift is a master communicator. If I had to summarize what makes her brand so strong in one sentence, it would be this: emotional connection is the product. Fan engagement is her business model and it seems to be paying off. My fellow communications professionals, let's take a lesson from the Taytay School of Business.
Be the master of engagement
So many celebrities, and even more companies simply deliver news to their fans and customers. Swift is one to make herself available to her tribes. She is a natural on Tumblr, Instagram, Facebook and YouTube, responding to fans directly. She goes out of her way to invest in her most loyal fans: she holds Secret Sessions for fans selected on social media to play the songs for them a month before a new album drops. Sometimes she surprises them on their bridal shower, gives them break-up advice with a moving on playlist, sends flowers for their wedding, or pops up to comment on their live Instagram videos. These interactions then fly all over social media and mainstream news.
Creating engagement is not about pushing a message out to potential customers, it's about pulling people into a movement, making them feel as if they were a part of something great. And don't forget that in one way or another, all business is social.
Know how to capitalize on love
This is what successful love brands, like Apple managed to do, and Taylor Swift is no exception. Here are just some ways she turned engagement into profit while taking the opportunity to create media buzz for her brand at the same time.
CDs are slowly becoming obsolete on the market, still, Taylor Swift's latest album, Reputation was the only one to sell over 1 million physical copies in the US in 2017. A special edition that came with a magazine - containing poems and paintings by Taylor, personal polaroids, photos and handwritten lyrics - was prominently displayed on dedicated stands in many Target locations. A real delicacy for enthusiastic Swifties. And just to make sure to hit the most headlines, she also showed up at a Target to buy her own album and hang out with her fans.
Buying the physical CD can also help you get better seats at Taylor's upcoming tour. She was one of the first artists to join Ticketmaster's Verified Fan Program. The idea behind the Verified Fan program is to prevent bots and people who want to sell tickets on the secondary market from purchasing seats. Instead of simply going to a website when a sale begins, fans register in advance, then receive a code that will let them buy tickets. They can maximize their chances by doing different things: for example registering on her website, watching videos, sharing on social media, and of course, buying merchandise. Although the move had a mixed media response, it definitely created buzz.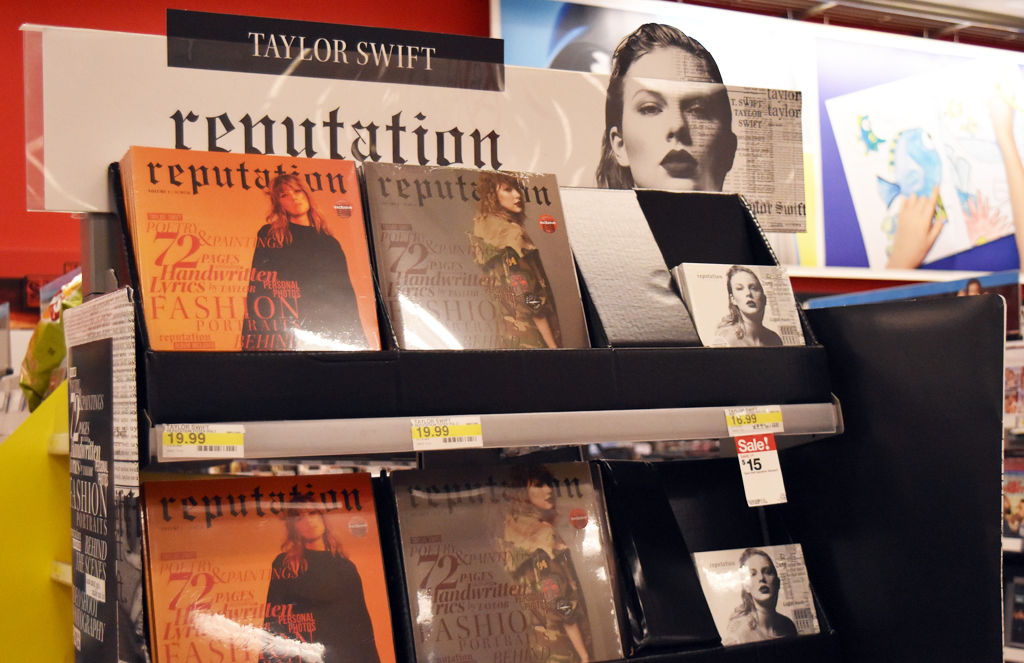 Image source. 

(If you want to learn more about bots and problems with the live event secondary market, I highly recommend this episode of the Freakonomics podcast.)
Be a bold brand, but keep your integrity
Taylor Swift is not afraid of change. She switched from country to pop, even though she was highly successful in the former. She withdrew all her music from Spotify when everyone was making it available. She staged a complete social media blackout, wiping out all of her accounts to build anticipation for the release of her newest album and tougher persona.
Imagine building up one of the largest social media followings in the world then scrapping it as part of a publicity stunt. The move took some confidence. Was everyone talking about it from people on social media to media outlets all over the world? Yes, and yes. Still, how many brands do you know of that have the courage to do that?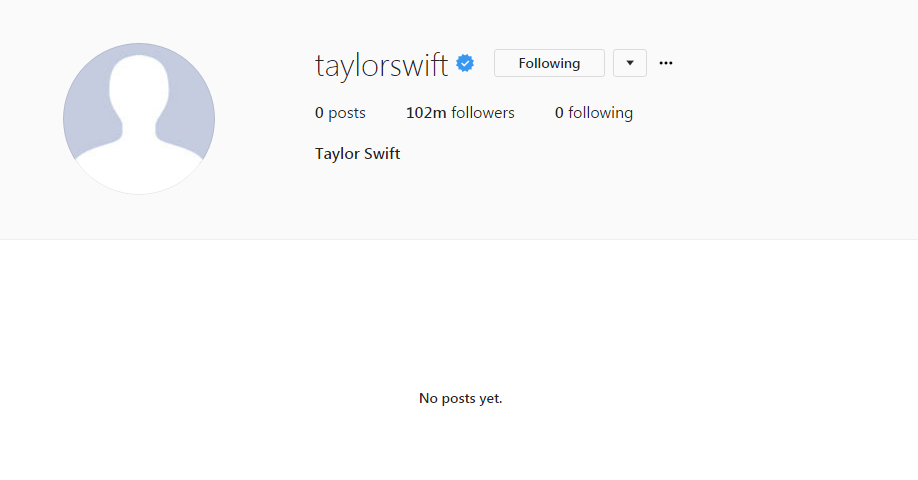 Amidst all the changes one thing remained the same, and that is the integrity of the Swift brand, which highly relies on an image of genuineness. This goes back to understanding her target market - she knows that her fans want her to remain personal. Even though, obviously, there is a giant professional crew behind Taylor, every product, media appearance, and even sales tactics feel genuine and personal. She also put on a master class in brand protection by famously fighting back when Apple wanted to give her music away for free as part of a trial offer for Apple Music.
Stop trying to please everyone
Does being brave create haters? Of course. But that shouldn't stop any brand from being innovative. Country stations abandoned Taylor when she made the switch to pop. Your target audience is never everyone.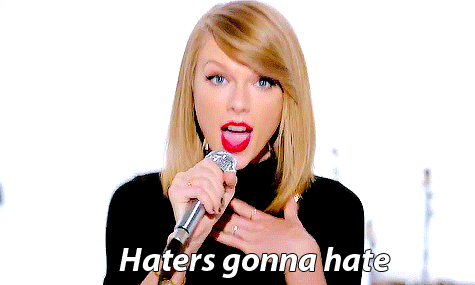 I know it might hurt to admit, but there is a lot you can learn from Taylor Swift about branding, marketing, and PR. She had the courage to reinvent and disrupt her own business, and at the same time keep a steady image and build outstanding customer engagement. Oh, and she also made a shit ton of money whilst doing so.
Stay updated! We have an active Facebook page, follow us now!
Andrea Buzás